Please perform either of the following ways to solve the problem:
Update fi Series Online Update to the latest.
Select the update appropriate for your OS as follows:

Windows® 10 / Windows® 8.1 / Windows® 7 / Windows Server®
Install the update without [forOS name].
Windows® OS other than the above
Install the update with [forOS name].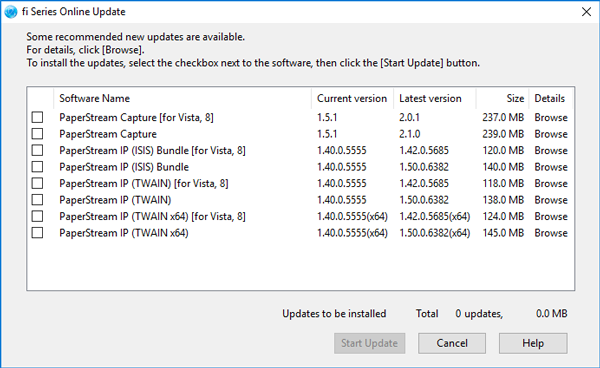 [Online Update screen]